Vocal Workshop News Update!
Our next Vocal Science Vocal Workshop, commencing on September the 29th 2019. now has 3 spots remaining!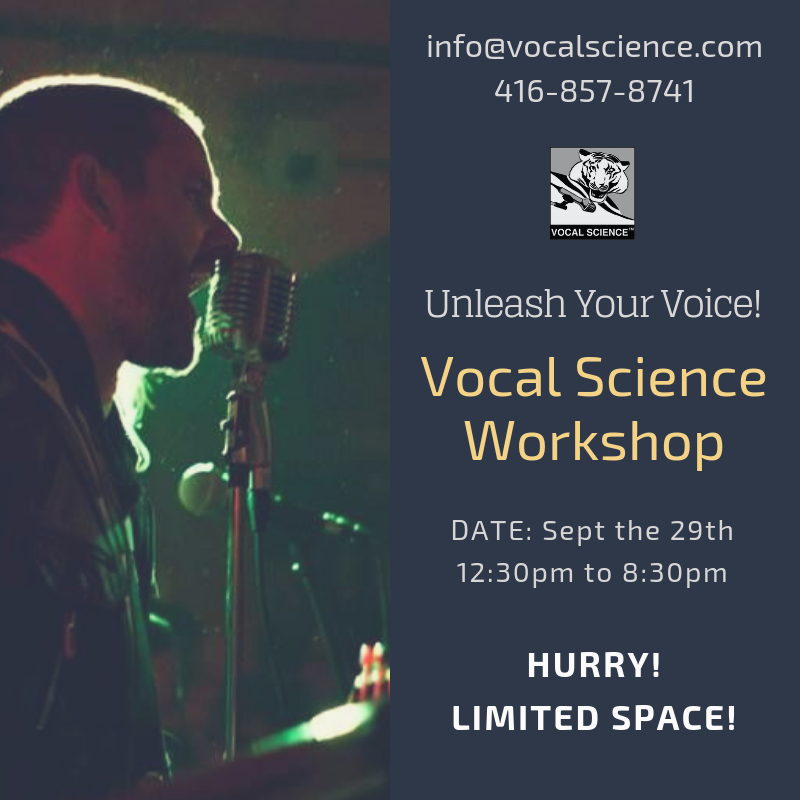 If you would like to participate in this fun and educational event, contact us via phone (416-857-8741) or by email (info@vocalscience.com)
For more info, visit the Healthy Healthy Voice Workshops section of the Vocal Science site.
We hope to see you there :)